We are under new ownership!!
In December of 2021, Bill and Shirley reluctantly decided to sell Maine Instrument Flight and retire. The company that was lucky enough to purchase Maine Instrument Flight is SprintBach Aviation of Caldwell, Idaho. They are a very experienced aviation firm who are looking forward to continuing, and expanding upon, Maine Instrument Flight's dedication to the flying community of Augusta, Maine, and beyond. Please join us in welcoming our new President, Chad Morris, and our new executive Zach Erlebach (pictured below).
Bill will continue to operate Maine Beechcraft for all of your aircraft purchasing needs. He can still be reached at wperry@mif.aero and (207) 622-1331.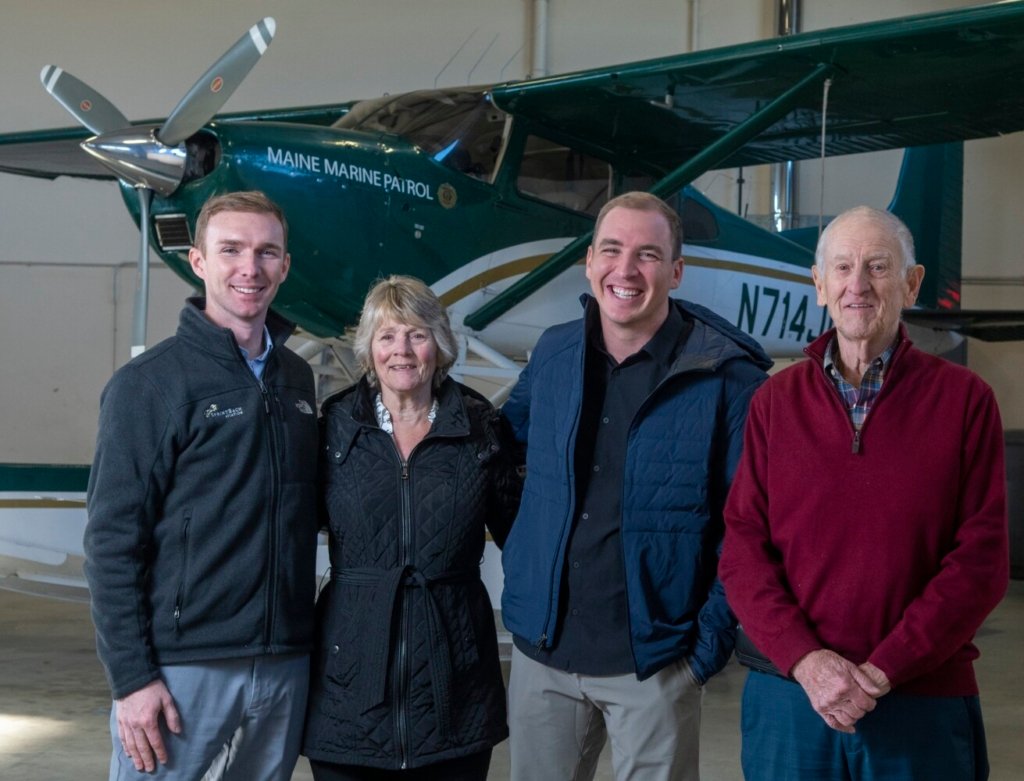 Our History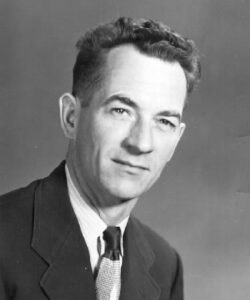 When World War II ended, William L. Perry returned to Augusta (from instructing military and airline pilots) to establish the full-service flight operation now called Maine Instrument Flight (MIF). The year was 1946, a time when the aviation industry was just starting its post-war boom. Bill, one of the few instructors in the northeast qualified to teach the new electronic navigation technology, soon found a great demand for the services of his flight school, for basic as well as advanced flight training. In fact, many of the pilots you've flown with on airlines such as Delta, American, and United are MIF graduates. The need for "on-demand" air charter (go where you want, when you want) soon became obvious, so Bill began offering short and long-range flights to about anywhere the business or private traveler wanted to go. The quality and convenience of MIF charter were soon recognized, resulting in a following that has continued as a mainstay of our business to this day.
Bill passed away in 1993. His son William H. Perry (also Bill) and daughter Shirley Whitney operate MIF today. With 74 years in the business, Maine Instrument Flight is one of the oldest flight schools/charter operations in the country.
We are dedicated to maintaining Bill's high standards in all aspects of our business and strive to do so in the friendly and casual manner that was his trademark.
A Brief History of Maine Beechcraft
Maine Beechcraft was founded by William H. (Bill) Perry in 1976. That same year we became a Beechcraft Executive Aviation Center distributorship, franchised to sell the entire single-engine line of Aero Center products and Bonanzas as well as the multi-engine Barons and Duke. Maine Beech is proud to have received a variety of sales and leadership awards over the years. We now specialize in the sale of prime condition pre-owned airplanes with an emphasis on Beech models but do sell other products.
We need inventory and are prepared to pay aggressive prices for good airplanes. We are always looking for piston singles and some twins – especially Beech (including Sundowners and Sierras), Cessna, Piper, American General (Tigers) and Grumman Singles (Tigers and Cheetahs).
Celebrating 70 Years!
On Saturday, June 18th, 2016, Maine Instrument Flight held its 70th Anniversary Celebration. A private, invitation-only, celebration was held from 10 am to 12 pm. The event was open to the public from 1 pm to 3 pm. Our 70th Anniversary Celebration was covered by the Kennebec Journal and the Bangor Daily News.
Highlights from MIF's 70th Anniversary Celebration