The William L. Perry Aircraft Maintenance Center
Aircraft Parts & Service
Maine Instrument Flight's aircraft maintenance facility is fully-equipped to service all piston aircraft including, but not limited to, Cessna, Beechcraft, Piper, Mooney, Cirrus, and Grumman. Our professionally-trained and FAA licensed Aircraft Maintenance Technicians (AMTs) are ready to get your plane back in the air! We are pleased to offer the following services:
100-hour Inspections
Annual Inspections (flat-rate quotes available for most aircraft!)
Oil Changes
Aircraft Weighing
Air Conditioning Service
Major & Minor Repairs and Alterations
Engine Changes
Compass Swings
Our Aircraft Maintenance Team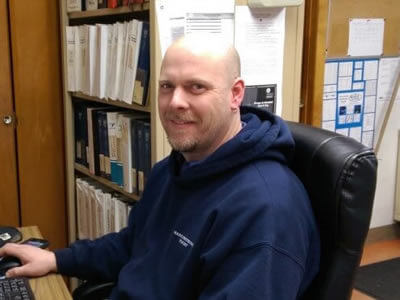 A Beechcraft Bonanza and Sierra undergoing engine replacements!
MIF is a Licensed Dealer and Factory-Authorized Install Center
Maine Instrument Flight is a licensed dealer and factory-authorized install center for J.P. Instruments, Electronics International avionics, BF Goodrich, and Uavionix!
Aviation Mechanic Career Opportunity
Maine Instrument Flight, as a growing facility, is often looking for talented Airframe & Powerplant technicians to join our team. If you possess an A&P certificate, have experience with GA piston and turbine aircraft, and would like to become a part of our growing FBO & flight school, you are encouraged to send us your resume! Beechcraft familiarity and/or having IA certification would be a plus. Salary and benefits based on experience; advancement opportunities a possibility. Please send your resume to Bill Perry by email wperry@mif.aero or by fax (207) 622-7858.