Maine Instrument Flight is a Textron Aircraft Parts Distributor. We have a large inventory of parts in stock for all makes and models; however, if we do not have the parts you are looking for we can order them for you!
Looking for obsolete, hard-to-find parts for older aircraft?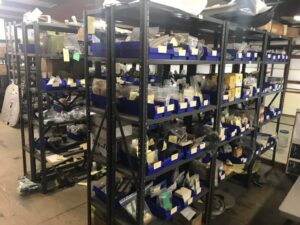 We have a vast network of resources & contacts allowing us to quickly and efficiently find the parts you need – saving YOU time and money!
We have a comprehensive selection of parts in stock for all Beechcraft piston aircraft including Sports, Sundowners, Sierras, Barons, and Bonanzas as well as commonly used parts for Lycoming & Continental engines (including spark plugs, filters, etc.)
For more information or to order parts, please contact:
Jeff Pieske, Parts/Inventory Manager
(207) 622-1211
(888) MIF-FLYS
parts@MIF.aero
Alternatively, you can fill out and submit the information below and we will be in touch to help you with your request as quickly as possible!