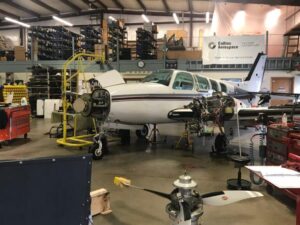 Does your aircraft have a 100-hour or annual inspection coming due soon? Need your oil changed? Or, maybe you just have general questions about the services we offer and how we can help get your airplane flying again! Whatever it is, we are ready to help!
Please contact our Director of Maintenance for more information or to set up your aircraft's next service appointment:
Jeff Pieske, Director of Maintenance
(207) 622-1211
(888) MIF-FLYS
maintenance@MIF.aero
Alternatively, you can use the contact form below and we will respond to your request or question promptly!