This is an excellent, hangared, no damage aircraft with full logs and outstanding history. It has been flown and maintained on a Part 135 certificate so has had the very best maintenance and care! A super, 3-owner Seneca for the price!

Airframe Hours: 5055 TT
Engine Hours/Left: 1070 SMOH, Done 11/08 Engine Hours/Right: 1062 SMOH, Done 11/08
Prop Hours/Left: 50 SOH, Done 4/21 Prop Hours/Right: 50 SOH, Done 4/21
Annual Due: 12/22, IFR Certs Done 9/21
Useful Load: 1446.1 Pounds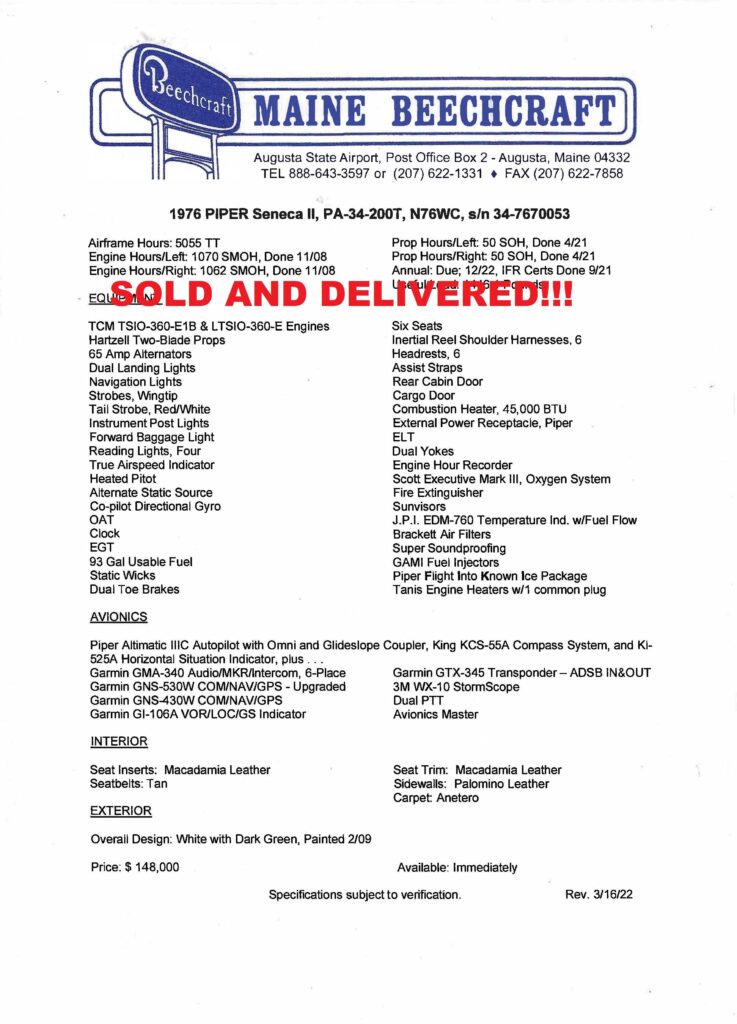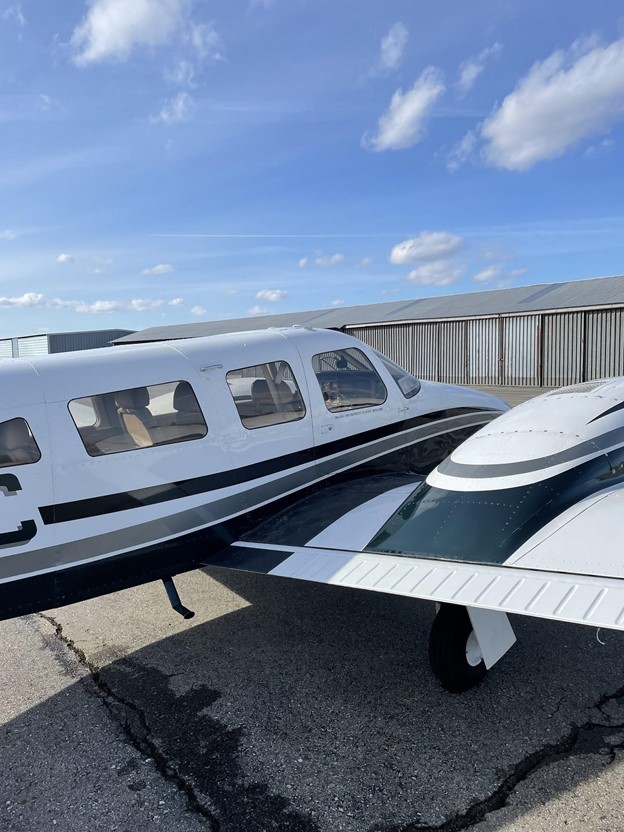 Do You Have a Plane to Sell? Contact Us!