The FAA testing center is OPEN for limited access testing. Please use the links below to register. First come, first served!
Approved for FAA Knowledge Tests including the Part 107 (Drone) test! For study information regarding the Part 107 test, please click here.
UPDATE!!!!

As of April 6, 2021, the Unmanned Aircraft Recurrent exam is no longer a proctored test and will no longer be offered by PSI and the FAA. In place of the proctored test, an online test will be available directly from the FAA. Please click here for details.
We have seats available to reserve for testing Tuesday – Friday at 8:30 a.m. and 12:30 p.m. Please click the "Sign up to take your test" link below to register.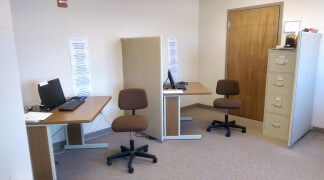 Temperatures may be taken when the testing candidate arrives at the site. Maine Instrument Flight employees are temperature tested upon arrival at work.
The testing candidate will either thoroughly wash their hands with soap and water or use the provided hand sanitizer prior to entering the testing center.
Masks are no longer required in all public areas and gloves are optional. Gloves can be used for the comfort of the testing candidates while in the testing center.
Only two (2) testing candidates are allowed in the testing center at any time.
Individual testing stations have been repositioned to allow for maximum social distancing.
All individual testing stations and candidate test materials are cleaned and sanitized by Maine Instrument Flight testing proctors before and after each use .
Before you schedule your test you must first go to IACRA, create an account, and obtain your FTN (FAA Tracking Number):
You can also login to the above site to take practice tests!
If you have any questions please call Maine Instrument Flight at:
(888) MIF-FLYS or (207) 622-1211.