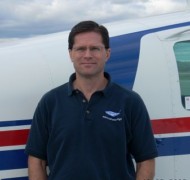 Paul McKeown
Chief Flight Instructor
Paul McKeown, from Turner, Maine, is Maine Instrument Flight's Chief Flight Instructor and has been flying since he was 16 years old. He has worked for MIF for 23 years as a flight instructor and considers himself to be one of those rare "career instructors," racking up over 7,000 hours as an instructor. Paul says he still gets excited every time that he steps out of an airplane for a student's first solo flight.
Dan Morin
Assistant Chief Flight Instructor
Chief Charter Pilot
Dan Morin comes to MIF from New Harbor, Maine and began his flight training while attending the University of Maine where he obtained his Private Pilot's license as a member of the University Aero Club. Dan completed the rest of his training up through CFI, CFII, and MEI while participating in various Air Force aero clubs. Dan thoroughly enjoys all aspects of flight instructing commenting that "seeing the joy and sense of triumph on someone's face after they've flown an airplane for the first time are my favorite moments."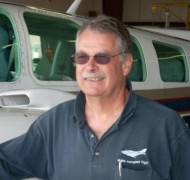 Bruce Robbins
Flight Instructor
Bruce Robbins began flying in 1971 in Morristown, NJ, completed his private pilot's license in Biddeford, ME, and finished his training thereafter at MIF. Bruce now lives in Hallowell, ME and serves as one of MIF's assistant chief instructors; his interest in flying stemmed from serving in Vietnam and watching the planes and helicopters. He enjoys teaching instrument flying and crosswind landings the most.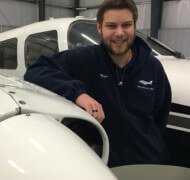 Marc Belley
Flight Instructor / Charter Pilot
Marc Belley started flying at the age of 13. Marc earned his Private pilots license as a Senior in high school. Upon Graduating from Camden Hills Regional High School, Marc enrolled at UMA's Aviation program where he quickly earned his Instrument, Commercial, and Multi-Engine Ratings. Marc Graduated from the UMA Aviation program in May of 2017. We welcomed Marc to our team of instructors in January of 2017 when he earned his CFI. Marc earned his CFII in May of 2017, and his MEI in May 2018.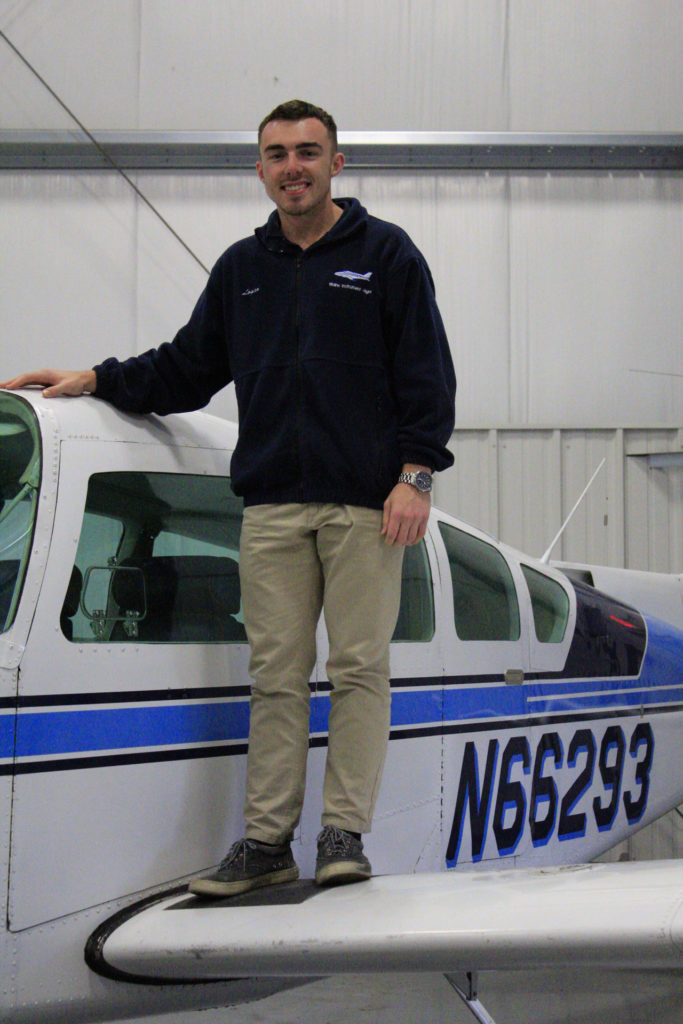 Logan McCarthy
Flight Instructor
Logan McCarthy is from Westbrook, Maine and has lived in Maine his entire life. He started flight lessons at Maine Instrument Flight his sophomore year at Cheverus High School and earned his private pilots license going into his senior year of high school. Logan graduated from The University of Maine at Augusta's Bachelor of Aviation Program where he finished up the rest of his ratings including CFI and CFII. Outside of flying, Logan enjoys fishing and snowmobiling.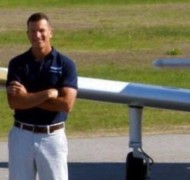 Jeff Weston
Flight Instructor
Jeff Weston is from Los Angeles, California, and has lived in Maine since 2004. He took his first flight lesson in 1999 while stationed in Arizona and has been hooked ever since, ultimately earning his Instrument, Commercial, and CFI ratings through MIF. He's passionate about flying and flight instructing and enjoys introducing others to aviation, taking an active interest in helping students achieve their goals. Jeff is a retired US Army officer and former enlisted Marine. He is a graduate of Pittsburg State University, with a BA in English and an MA in Business Management.
Adam Cafro
Flight Instructor / Charter Pilot
Adam became interested in aviation when his grandfather took him and his brother for a surprise flight when he was 7. He is a Marlborough, Connecticut native who moved to Maine in 2006 shortly after his high school graduation. In 2008, Adam graduated from Southern Maine Community College with an Associate's Degree in Fire Science. Adam started his initial flight training in 2014 after deciding to obtain his Bachelor's Degree through UMA's Aviation Program. Adam is the first UMA Aviation student to start the program with no previous flight experience and complete all of his ratings from Private Pilot to Instrument Flight Instructor. He began instructing with MIF in July of 2017 after completing his CFI. When he isn't flying with MIF, Adam works full-time with LifeFlight of Maine as a Critical Care Transport Paramedic. Adam enjoys sharing his passion and knowledge of aviation as a flight instructor, and pushing his students to their full potential. One of his favorite challenges is taking his students fears out of gusty cross-wind landings.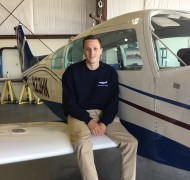 Tim Harmon
Flight Instructor